For many people, the holiday season is the most wonderful time of the year. They don their gay apparel and rock around their Christmas trees while sipping eggnog. However, despite the many holiday melodies and messages wishing people great joy and cheer, many people find themselves dealing with the symptoms of Christmas depression.
According to a survey conducted by the American Psychological Association, 38% of people confessed that their stress levels grew during the holiday season. And if you already have a mental health condition, additional Christmas depression could make these feelings even more intense. So what should you do if you're experiencing holiday depression?
What Triggers Christmas Depression?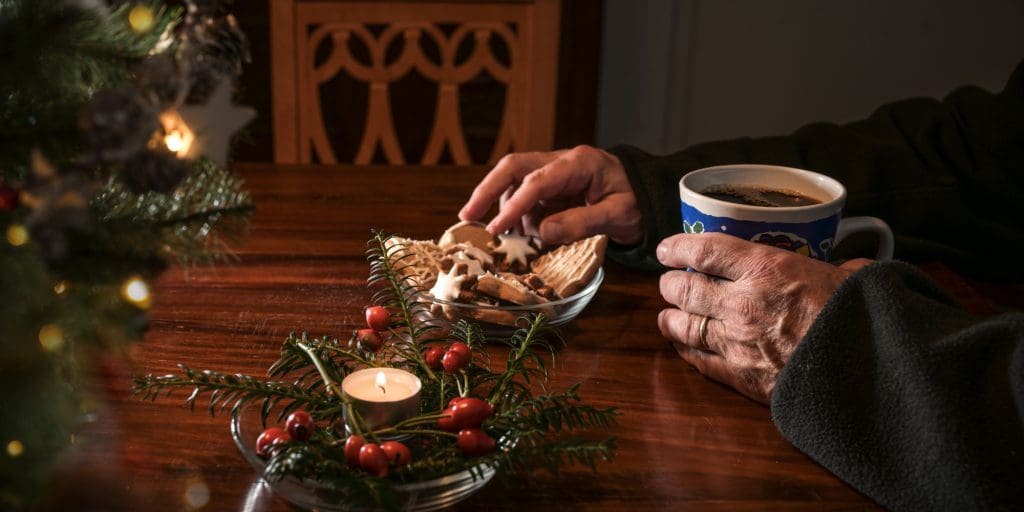 While the exact cause of Christmas depression varies from person to person, it's true some individuals feel down around this time of year because of the pressure to spend money. In addition, spending money and racking up debt on unnecessary gifts can send you into a downward spiral. In fact, a 2021 survey from LendingTree found that over a third of consumers acquired more than $1,200 in holiday debt.
This overspending can lead to a dark place where you negatively compare your circumstances to others. Ultimately, the Christmas season can be challenging if you have a history of measuring your self-worth by what you have and don't have.
Similarly, you might feel overwhelming dread at having to attend holiday parties and social gatherings. The thought of spending time navigating tense family dinners and avoiding awkward social situations can cause anxiety and even panic attacks. In contrast, if you don't have any Christmas events to go to, you may feel incredibly isolated and lonely.
Other common causes of Christmas depression include:
Financial pressures
Family conflicts
Social demands
Social media
Extreme drinking
Failure to be with loved ones
Mementos of grief
Isolation or loneliness
Lack of daylight
Cold weather
Knowing and paying close attention to your triggers can help you effectively navigate your feelings and identify the source of your Christmas depression.
Tips to Help You Battle Christmas Depression
Depression is a serious mood disorder that affects both your emotions and thoughts. If you have Christmas depression and feel yourself slipping into negative behavioral patterns, here are some tips that might help.
Practice Self-Care: Try to give yourself a break as you deal with Christmas depression. Remember, you are often your own worst critic, and no one is harder on you than you are on yourself. So be kind to your mind and body, and don't feel bad about resting or taking time to self-reflect.
Stay Active: Studies show that physical activity can reduce your risk of depression and anxiety, enhance your brain's health, and help you get a good night's sleep. In addition, getting up and moving your body directly contributes to improved mental and physical health. Unfortunately, Christmas depression can make it hard to find the motivation to exercise, which makes it harder to relieve symptoms on your own.
Seek Help: Don't let Christmas depression keep you from getting the help you need. Nobody wants to spend the holidays getting help, but your mental wellbeing needs to be a priority. If holiday stress and depression feels overwhelming, it's time to seek help for Christmas depression.
Christmas Depression Treatment Options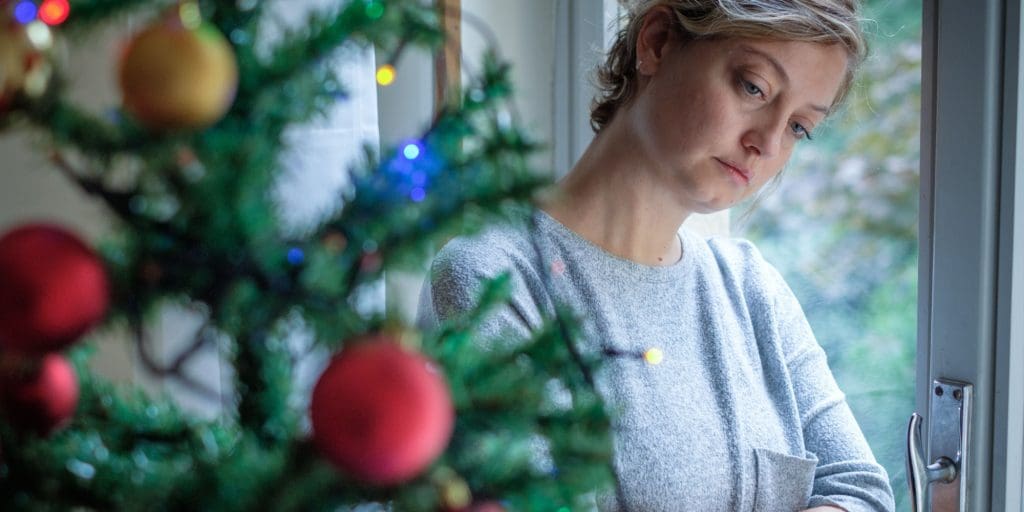 The Christmas spirit affects everyone differently; for every "Buddy the Elf" jumping for seasonal joy, there's a "Charlie Brown" who finds themself with the holiday blues. With this in mind, it's important to know you are not alone and don't need to feel bad about having Christmas depression. Instead, you can get the help you need to treat your condition and relieve your symptoms.
Springbrook Behavioral Hospital offers different treatment options for adults struggling with Christmas depression. It can be tempting to put off seeking mental health care, but these issues often get worse over time. So to protect yourself and your mental health from Christmas depression, consider enrolling in one of our adult psychiatric programs.
Residential Treatment Program
Our residential treatment program helps those experiencing severe psychological distress. While here, patients receive care in a safe and regulated environment so they can practice healing one day at a time. During a stay at Springbrook Behavioral Hospital, individuals work closely with psychiatrists and therapists to learn better coping mechanisms and get back to a happy, healthy life.
A few of the treatment modalities at Springbrook Behavioral Hospital include:
Individual therapy
Group therapy
Support groups
Family therapy
Medication education and management
Discharge and aftercare planning
For people dealing with severe Christmas depression, a residential mental health program is the best form of treatment. By staying in a safe environment with mental health professionals, you can focus solely on your recovery without distractions. It can be scary to imagine spending the holidays in a residential mental health program, but if that's what you need to do to be safe, then it's the right decision.
Partial Hospitalization Program
For a less intensive form of Christmas depression treatment, you might consider our partial hospitalization program (PHP), which offers evidence-based care in a supportive environment. Our PHP is for people who need more than outpatient therapy and medication management but do not necessarily need around-the-clock care. Alternatively, this outpatient depression treatment is often used as a follow-up to residential treatment. As a PHP patient, you attend the program at the center five times a week but return home after each session.
Our PHP services Include:
Evaluation and screening
Weekly individual sessions with a psychiatrist
Psychiatric & substance abuse groups with a licensed therapist
Aftercare and discharge planning
RN assessment & monitoring of medication and side effects
Coordination of care with attending physician & other health care providers
24-hour, on-call response support
Crisis intervention
Non-institutional atmosphere
Healthy lunchtime meals
Transportation
Seek Professional Mental Health Help Today
If you need depression treatment before, during, or after the holidays, reach out to our admissions team.