Studies show that connecting with others improves feelings of belonging and personal growth. Recovering from the loss of a loved one, especially for those affected by suicide, comes with unique challenges. Survivors of suicide loss are often left out of conversations surrounding the topic of suicide, which is detrimental to their healing. However, International Survivors of Suicide Loss Day creates a space every year for survivors to share their stories. Keep reading below to learn more about this important day in November and what you can do if you're struggling with your mental health this month.
The History of International Survivors of Suicide Loss Day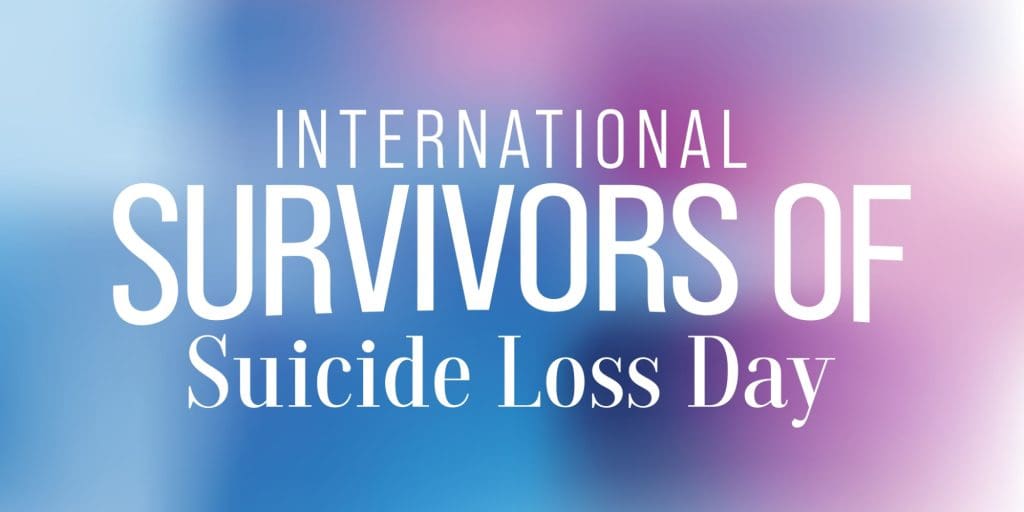 International Survivors of Suicide Loss Day, also known as Survivor Day, is an annual event that honors those who have lost someone to suicide. The observance of this day began in 1999 when Senator Harry Reid lost his father to suicide. At the time, he introduced a resolution to the United States Senate. Since then, the United States Congress has dedicated the Saturday before American Thanksgiving every year to those around the country affected by suicide.
Every November, the American Foundation for Suicide Prevention (AFSP) sponsors Survivors day events to unite survivors around the world. These events help family, friends, and others in the community join together for healing and to spread awareness of the lasting impacts of suicide. Moreover, it provides a safe space for survivors of suicide loss to share their stories with those who understand as they heal from their losses.
How You Can Observe International Survivors of Suicide Loss Day
This year, Survivor Day takes place on Saturday, November 19th. There are many ways you can observe this year's International Survivors of Suicide Loss Day. One way is by taking part in large community events organized through a local chapter of the American Foundation for Suicide Prevention. Many of these community events screen movies and documentaries that depict grief and how to heal following a sudden loss.
Survivor Day is dedicated to those coping with the loss of a loved one who died by suicide, no matter when their passing was. Survivors of suicide loss can benefit from the healing and support provided by community events. Especially so close to the holidays. The holiday season is one of the most difficult times for those missing a loved one. But having a dedicated day to reflect on your healing can be essential in overcoming the challenges that come with grieving.
However, there are unlimited ways to observe this international event. If you feel more comfortable observing International Survivors of Suicide Loss Day without a major event, utilizing self-care techniques like journaling or spending time outdoors with a friend can help you maintain your mental wellness. Healing doesn't look the same for everyone. That's why it's important to find activities and a support system that helps you.
Why International Survivors of Suicide Loss Day Is Important
One of the most important aspects of International Survivors of Suicide Loss Day is speaking candidly about the topic of suicide. Oftentimes survivors of suicide loss feel like they're living in the shadows of their loss. This form of loss often comes with complicated feelings that feel impossible to process alone. Mourning the loss of a loved one who died by suicide is traumatic. The event can lead ton PTSD, depression,  and complicated grief, in addition to an increased risk of suicide.
The stigma that remains around suicide, despite it being a leading cause of death in the United States, can cause survivors to feel isolated in their experience. Many survivors face the fear of judgment and can find it difficult to overcome feelings of guilt. As a result, Survivors of Suicide Day creates a yearly opportunity to openly explore these feelings with those who understand.
Suicide Loss Day exists to help survivors talk about the impact of these tragedies on those left behind. Bringing to light this ripple effect it has on families and communities can help those mourning externalize their grief in a healing way. This day can also help those struggling with suicidal ideations find the help they need.
What to Do If Someone Is Suicidal
One of the many misconceptions surrounding the topic of suicide is that it's easy to tell when someone is planning to commit suicide. Although some people may display common warning signs, it's not uncommon for individuals contemplating suicide to keep their feelings private. Therefore, it's important to check in with loved ones if their behavior seems off or to reach out for help if you're the one struggling with your mental health.
Some warning signs that someone may be suicidal include:
Drastic mood changes
Prolonged periods of anxiety and depression
Feeling hopeless, helpless, or worthless
Social withdrawal and isolation
Increased use of drugs or alcohol
Engaging in risky or harmful behavior
Unexpectedly saying goodbye to– or making amends with– loved ones
Talking about death or dying as a means of escape
New injuries from self-harm or a recent suicide attempt
It's important to note that suicidal ideation is a common symptom of an underlying mental health condition. As a result, it's essential to seek professional treatment to overcome this thought pattern. In many cases, therapy, medication, or a combination of the two can help improve mental health problems causing such thoughts. Individuals can also reach out to a 24/7 confidential resource such as National Suicide Prevention Lifeline or should call 911 in an emergency.
Where to Get Help for Suicidal Ideations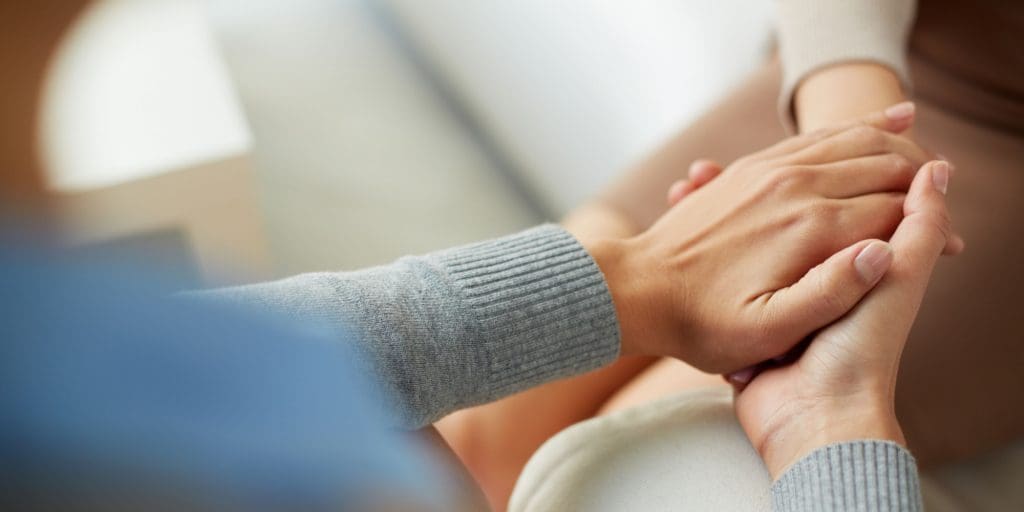 Being honest about having suicidal ideations can be scary. But seeking professional help can address the underlying cause and save your life. To help adults struggling with suicidal thoughts and other mental health problems, Springbrook Behavioral Hospital provides a 24/7 intensive treatment program.
This residential treatment program provides crisis stabilization and symptom reduction services for adults in psychiatric distress. Treatment takes place in a safe and structured environment so patients can heal at their own pace. Patients work with a team of psychiatrists, therapists, social workers, and more to return to a healthy state of mind.
Some of the treatment modalities at Springbrook Behavioral Hospital include:
Individual therapy
Group therapy
Support groups
Family therapy
Medication education and management
Discharge and aftercare planning
Adults who don't require the intensity of an inpatient program can benefit from a partial hospitalization program. PHP patients attend the program five days a week and partake in many of the same treatment modalities as those enrolled in inpatient care. Don't hesitate to reach out for help if you are experiencing suicidal ideations.
Reach Out for Help Today
Grieving the loss of a loved one is a process that takes time. While Survivors of Suicide Day is meant to help you overcome the challenges created by loss, the heaviness of this day can be difficult. If you're struggling with your mental health in November, don't hesitate to reach out for help. Mental health treatment can prevent worsening symptoms that can lead to suicide. If you have any questions about how Springbrook Behavioral Hospital can help, call our admissions team at 352-600-3288. Or you can fill out a confidential contact form online. You're not alone in your grief.