Have you ever wondered, "How do mental health problems start"? Changes in your thoughts, feelings, or behavior may not be noticeable at first. Maybe you're having a bad day or a bad week. However, these subtle changes can progress to indicate mental health problems. Your bad week may turn into feeling hopeless and refusing to get out of bed for days at a time. When you're unable to handle stress or no longer feel like yourself, it's time to find out what's causing these changes. Below you'll learn more about these changes, what can cause them, and what you can do to improve them.
How Do Mental Health Problems Start?
Answering the question, "How do mental health problems start?" isn't so simple. Before you can understand how they start, you have to know what's considered a mental health problem. To start, a mental health condition or mental illness affects a person's behavior, health, thoughts, and mood. They can be temporary and occur for a short time. On the other hand, they can be chronic and last for the duration of someone's lifetime. Whether it's temporary or chronic depends on the symptoms and their cause.  
It's rare for someone to experience a mental health problem out of the blue. Maybe something internally doesn't feel quite right but you're unsure how to express it. Some adults recognize small changes in their thoughts or feelings but don't think it's a problem. These feelings can last for months or even years until obvious symptoms of a disorder arise. Without intervention, some of these symptoms can persist or worsen over time. 
What Causes Mental Health Problems?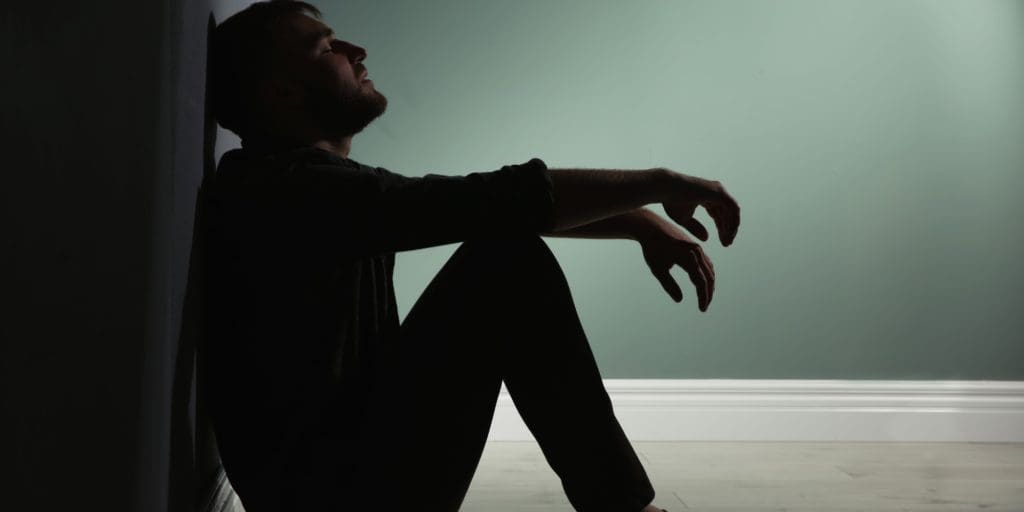 There isn't a single answer to the question "How do mental health problems start?" or what causes them since most disorders are part of a broad spectrum. These problems aren't always caused by one event. Research suggests that a variety of linking causes including family history, environment, and lifestyle play a role in the development of many disorders.
For instance, some disorders are the result of an imbalance of neurochemicals in the body. On the other hand, it can be caused by an injury, long-term nutritional deficits, or passed down through your genetics. Other potential causes include:
Loss of a loved one

Social isolation or loneliness

Experiencing discrimination or stigma

Unemployment and homelessness  

Substance abuse

Physical or emotional trauma

Having a serious medical condition 

Mother's exposure to harmful substances during pregnancy
All of these factors can also combine with high levels of stress to put individuals at a higher risk of developing mental health problems. With that said, there is rarely a single cause. Together some of these factors create mental health problems that require professional help. Keep in mind that disorders are not the result of personal flaws and are not your fault. With the proper resources recovery is possible.  
Signs and Symptoms of Mental Health Problems
If you believe that you may have a mental illness, it's important to remember that you're not alone. As many as one in five adults will experience mental illness each year. Although this statistic can be frightening, a variety of treatments are available to make day-to-day life easier in spite of your disorder. 
Changes in mood or behavior alone may not be able to predict a mental health problem. However, they can indicate the need for further evaluation from a professional. To answer the question, "How do mental health problems start?" you also need to be aware of the warning signs that can become more evident over time. If you are experiencing several of the following symptoms, it's time to consider reaching out for help:  
Sleep or appetite changes

Decrease in self-care and personal hygiene 

Decreased performance in work or school 

Mood changes

Increased emotional sensitivity 

Withdrawal and loss of interest in activities

Problems with concentration and memory

Heightened sensitivity to sights, sounds, smells, and touch

Feelings of nervousness, fear, or suspicion 

Unusual or uncharacteristic behavior 

Substance abuse
What to Do if You Think You Have a Mental Health Problem 
Now that you have answers to the question "How do mental health problems start?", it's important to know what to do to improve or manage these problems. It's time to consider seeking professional treatment when your mental health starts to impact your ability to function. Early intervention can help decrease the severity of symptoms and prevent interruptions in your ability to function. 
You may feel discouraged or afraid when you find out you have a mental illness. At times you may feel helpless or angry. Additionally, your mental illness may feel like an obstacle in your life. However, there is good news too. Many adults diagnosed with a mental illness live long and successful lives. You may experience challenges from time to time, but the right tools can help you manage your symptoms long-term. 
Above all, the first step is to get in touch with a mental health professional or physician who can recommend you to a treatment center like Springbrook Behavioral Hospital. You will be evaluated to determine your symptoms and their severity. A diagnosis will give you clarity on your experiences and help you find the right treatment. From here, you can start learning more about your mental illness and meet others who share similar experiences. As a result, you discover the best ways to improve and maintain your mental health. 
Treatment Options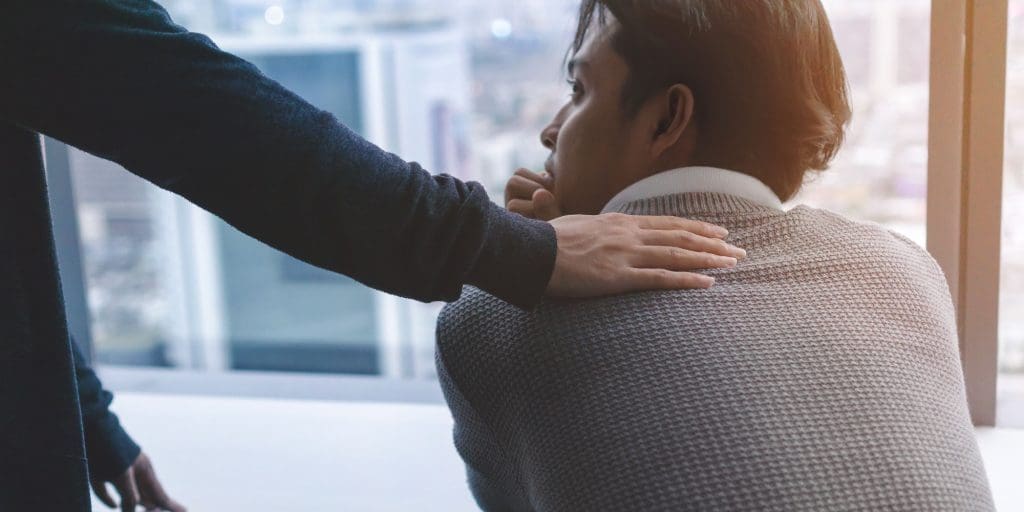 You may experience mental health challenges that change over time. However, it's never too early or too late to seek professional help if you think you need it. There may not be a simple answer to the question, "How do mental health problems start?", but finding effective treatment options for these problems is easier. 
There isn't a single solution that works for every disorder. Your disorder and the severity of your symptoms will determine the best therapeutic techniques for your recovery. Adults also struggling with addiction can benefit from a comprehensive dual diagnosis program that will effectively address all of your symptoms. However, the types of treatment will be similar. Such treatment modalities include:
Individual therapy

Group therapy

Family therapy

Supplemental therapy

Medication management
We can even help you if you're experiencing a mental health crisis and are in acute distress. We provide crisis stabilization and symptoms reductions services through our intensive treatment program. Here, you will have the support of psychiatrists, therapists, and more to help bring you back to a state of mental wellness. This residential treatment program will provide a safe and structured environment to help you get to the root of your mental health problems. All of our programs are designed to help adults return to their daily lives. 
Springbrook Behavioral Hospital Can Help 
We're here to help you overcome your mental health problems one step at a time. Reach out to Springbrook Behavioral Hospital at 352-600-3288 or submit a confidential contact form online. You don't have to fight alone.