Every July, we observe Minority Mental Health Month to shine a light on the unique struggles underrepresented communities face regarding mental illness in the United States. Starting an open dialogue on the matter is important to educate others and show minority groups they are not alone.
From deep-rooted systemic racism to persistent stigmatization, BIPOC (Black, indigenous, and people of color) individuals are often forced to overcome numerous hurdles to get mental health care. This month, we can look at what changes have been made to fix this and what work still remains to be done.
Below, we'll discuss some of the obstacles minorities face in greater detail. We'll also talk about how to spread awareness and where you can continue important conversations like these.
History of Minority Mental Health Month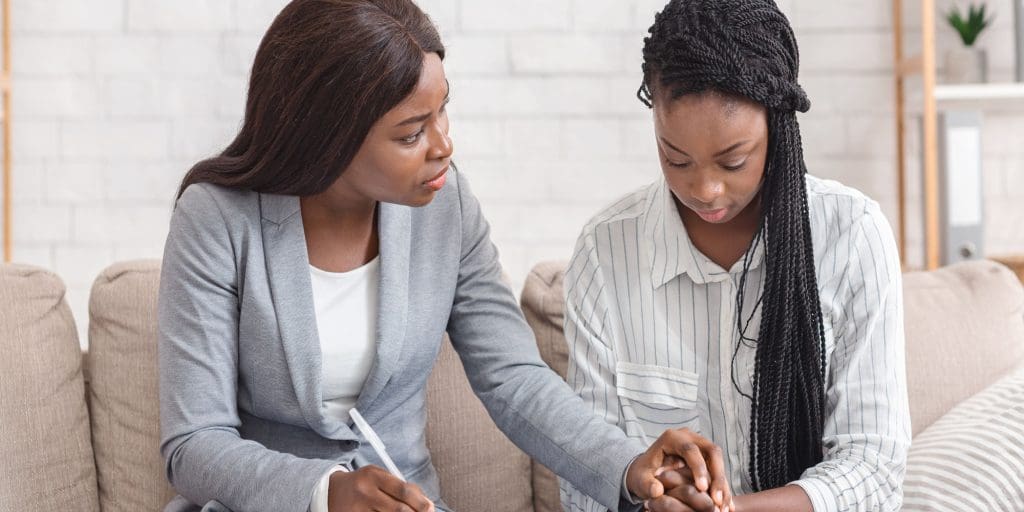 In May of 2008, the House of Representatives formally acknowledged July as Bebe Moore Campbell National Minority Mental Health Awareness Month. They recognized this month in the hopes of accomplishing three main goals:
Improve access to mental health treatment and services
Increase public awareness of mental illness
Enhance public awareness of mental illness among minorities
Minority Mental Health Month received its full name because of Bebe Moore Campbell, an author and mental health advocate. She pushed for national destigmatization, citing her own experiences as an African American woman with mental illness.
She spoke of how her recovery only began once her family accepted her diagnosis, but it took time and effort to get them to that point. As a result, she championed the idea of Minority Mental Health Month with the help of her friend Linda Wharton-Boyd. Together, they rallied behind the hope of providing mental health information and care to all.
Obstacles to Mental Health Care for Minority Groups
One of the reasons Minority Mental Health Month exists and is so important involves the widespread inequity of mental health care in the United States. This July, people aren't only spreading information about mental illnesses and how it uniquely affects BIPOC individuals. They are also challenging the status quo and advocating for improvements to the mental health care system in America.
Let's look closer at some of the specific barriers to minority mental health care:
1. Lack of Access to Mental Health Treatment
For some underrepresented communities of color, recovery may stop before it can even begin. That is to say, the cost of mental health care prevents some individuals from pursuing it at all. This places minority populations at an inherent disadvantage because white people are more likely to carry health insurance.
In addition, areas with a higher concentration of minority groups tend to have a lower number of physicians per capita. In these scenarios, even if someone has the means of affording treatment, they struggle to access it regardless.
If the cost or availability isn't what limits someone's access to mental health treatment, it may be the quality of treatment itself. For instance, Black individuals are less likely than white people to receive any of the 16 most common procedures during hospitalization.
2. Stigmatization Against Mental Illness
In other cases, the lack of mental health care may come as a result of internalized struggles instead. Even if helpful resources are available, someone's preconceived notions about mental health issues may intervene before they can use those resources.
Someone may think that mental illnesses "aren't that serious," or that they should be able to "deal with it" on their own. Alternatively, they may focus more on the idea that needing help makes them "weak" or a "failure." None of these thoughts are true, but it can be difficult to change someone's mind when they've only heard one perspective for years.
Too often, mental health conditions are villainized or ignored, making it difficult to feel safe enough to ask for help. Minority Mental Health Awareness Month is observed to publicize these issues, show that anyone can experience them, and prove that there is strength in asking for help.
3. History of Racism in Health Care
Finally, a long history of systemic and structural racism, misinformation, and overall inequity throughout health care services in the United States has left some individuals wary of reaching out for help. Some minority groups don't trust physicians to treat them with respect or compassion.
This medical mistrust has built up over decades of mistreatment, some instances of which were incredibly gruesome. Consider the infamous Tuskegee Study that killed over 100 Black men, or the involuntary sterilizations of Black women throughout the 20th century.
In terms of mental health, BIPOC individuals still have reason to doubt medical professionals. For example, even when they exhibit the same symptoms, Black people are more likely to be diagnosed with schizophrenia than white people, who will typically receive a diagnosis (and treatment) for a mood disorder instead.
Minority Mental Health Month promotes the education of patients, physicians, and outside observers alike. Modern doctors must cultivate a higher level of cultural competence to gain the trust of their minority patients. Only then can mental health care be accessible to all.
How to Be a Strong Ally to Communities of Color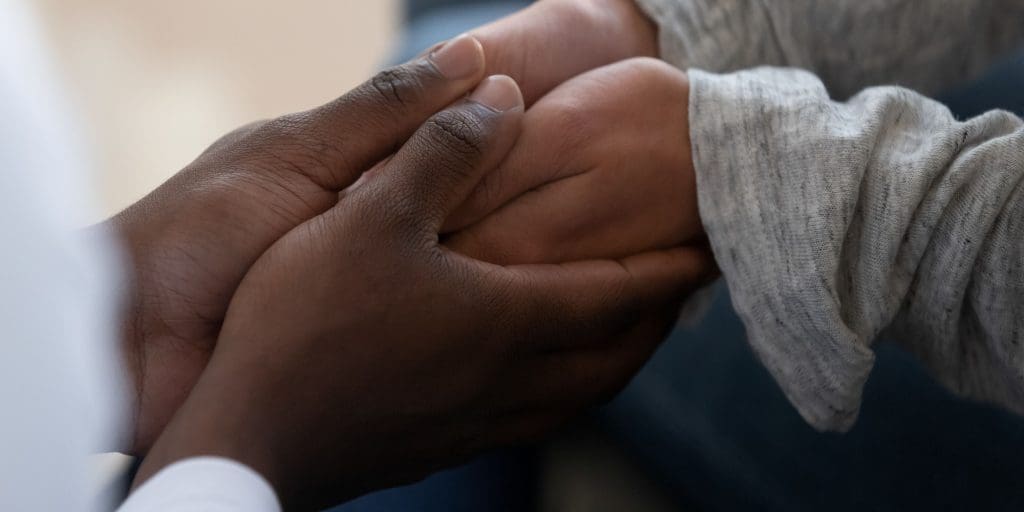 If you are not a member of any racial or ethnic minority groups, consider using your time this Minority Mental Health Month to bring awareness to the many barriers discussed today. By clicking on this article, you've already demonstrated the first trait of a strong ally: the desire to learn more.
When you ask questions, make sure to listen to what BIPOC individuals have to say. In addition, show a willingness to conduct your own research and find the answers for yourself. A good starting point is the docuseries "Strength Over Silence," published by the National Alliance on Mental Health. It shares the mental health stories of people from all different backgrounds.
Furthermore, mental illness can have a very isolating effect on someone, regardless of race or ethnicity. Due to the obstacles discussed previously–like particularly harsh stigmatization–minority populations are at a higher risk of feeling alone in their struggles. For this reason, be open with your support, both in person and through platforms like social media.
For instance, consider volunteering or donating to organizations and policymakers who support the mission of Minority Mental Health Month. Reach out to local and national representatives and advocate for the change you want to see. Meaningful development is slow and often difficult to put into motion, but every step forward counts.
Accessible Mental Health Treatment at Springbrook Hospital
Minority Mental Health Month is observed in July, but its mission doesn't end in August. In fact, mental health treatment is a year-round endeavor that Springbrook Hospital provides to anyone and everyone who needs it.
We vow to deliver exceptional levels of care every day. To see this mission fulfilled, Springbrook Hospital offers numerous mental health services to ensure every individual receives the best possible care for their needs.
These treatment programs include:
No matter what path you take, Springbrook Hospital provides a full continuum of effective care. We utilize evidence-based treatment modalities and tailor a unique plan for each of our patients. Individuals from all backgrounds are always welcome in our peaceful, safe facility.
Find Mental Health Care in Florida
If you'd like to learn more or you're ready to get help, please give us a call at 352-600-3288. You may also submit a confidential contact form instead. When our admissions experts receive your message, they will answer all your questions and guide you through the next steps.
Together, we can continue the conversation about Minority Mental Health Month and ensure everyone receives the support they need. That includes you, so if you find yourself struggling with mental health, know that Springbrook Hospital is ready to help.