Knowing when it's time to seek an anxiety disorder inpatient treatment program isn't always simple. Your symptoms may ebb and flow, making it difficult to tell the difference between a rough patch or your body signaling for help. There's never a wrong time to seek professional support, but the timing can be crucial if you feel like you're nearing a crisis. 
Keep reading if you think it might be time to consider inpatient treatment to manage your anxiety disorder. Below you can take a look at some of the signs professional treatment may be necessary to mitigate your symptoms and how inpatient treatment can benefit you. Being aware of your options puts you one step closer to getting the help you need.
Signs It's Time to Seek Anxiety Disorder Inpatient Treatment
In general, if your anxiety is overwhelming you to the point that you can no longer function, you can benefit from anxiety disorder inpatient treatment. But what does that look like? Different types of anxiety disorders are characterized by different symptoms. By keeping track of symptoms that interfere with your daily life and their frequency, you can determine if what you're feeling requires professional help.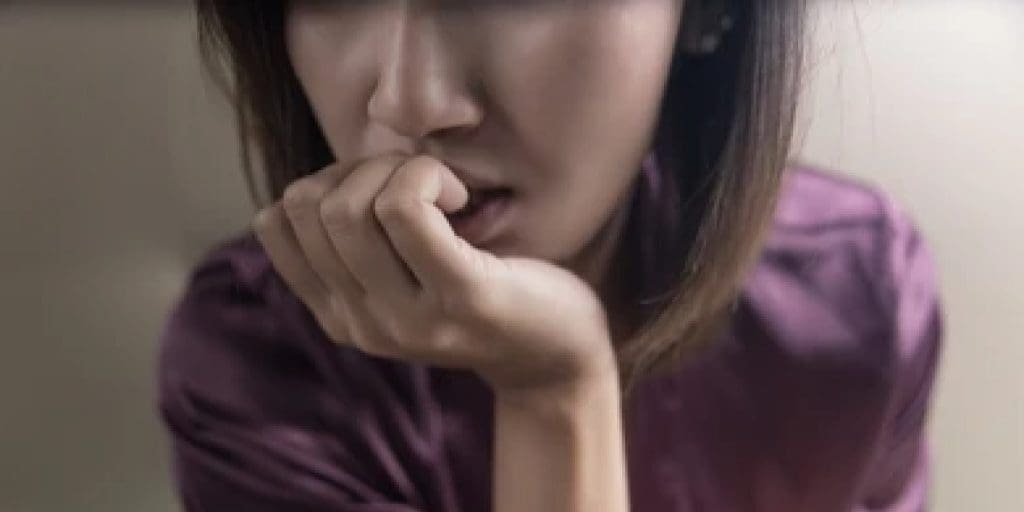 Some signs that you need anxiety disorder inpatient treatment include:
Persistent physical symptoms (e.g., racing heart, dizziness, headaches)

Inability to complete simple tasks

Insomnia or sleep disturbances
Trouble concentrating or memory issues

Procrastination and other avoidance strategies

Irritability or anger

Frequent panic attacks 

Worsening

depression symptoms 
What Happens if I Don't Seek Treatment for My Anxiety Disorder?
You may have sought some form of treatment in the past that didn't work so you're apprehensive about trying something new. Maybe you don't believe your symptoms are severe enough to seek inpatient treatment for your anxiety disorder. However, your symptoms will rarely improve or go away on their own.
For example, your social anxiety may have caused you to self-isolate as a way to cope with your fear of potential embarrassment from saying the wrong thing or being awkward. Over time, you might stop spending time with friends or start to avoid going out altogether. This can make social interaction seem even scarier since you'll have less practice with it, which can actually worsen your symptoms and make anxiety disorder inpatient treatment even more necessary.
Without an effective form of treatment, anxiety can alter the way your brain and body work. Your fears will grow beyond your control and impact your ability to maintain relationships and take care of yourself. And unfortunately, this can have lasting effects on your overall health. 
If you feel like you've lost control of your anxiety symptoms, an anxiety disorder inpatient treatment program can provide the tools you need to maintain them. Remember, there's no shame in asking for help. 
What to Look For in an Anxiety Disorder Inpatient Treatment Program
Mental illness treatment isn't a one-size-fits-all solution. In part because everyone experiences different symptoms and they stem from different factors. You may be unaware of what type of help you need but you know that you need help. In this case, enrolling in an anxiety disorder inpatient treatment program can connect you to the right resources and tools.
With all that in mind, it might be overwhelming to start looking. Finding the right program will require some research, but you want an inpatient treatment program that focuses on individualized care. This involves professional evaluations, trauma-informed care, and 24/7 access to care staff. 
Your safety and well-being should be at the forefront of your treatment. This type of anxiety disorder inpatient care is available at Springbrook Behavioral Hospital in Brooksville, Florida. 
The Benefits of Inpatient Treatment for Anxiety Disorders
Although it's common for adults who require immediate mental health services to enter treatment. However, you don't have to be at your worst to enroll in an anxiety disorder inpatient treatment program if you think you need help sooner. Anxiety treatment centers treat patients who experience common symptoms such as panic attacks or more uncommon symptoms like unexplainable tremors and derealization.
Committing to anxiety disorder inpatient programming is a big decision, but it might be what you need to regain control of your anxiety disorder. Treatment will help you work through the fear, worry, and pain you may be currently feeling. With the help of nurses, psychiatrists, therapists, and other care staff, you can learn to live a happy and productive life in spite of your disorder.
Although the plan of each patient is tailored to meet their specific needs, every anxiety disorder treatment plan is comprised of a combination of medical and educational resources. Such resources include different types of evidence-based therapeutic techniques and practices. Your care team will guide you through every phase of your treatment program to ensure your safety and mental well-being.
All of the treatment options provided through inpatient care are designed to help you navigate mental and physical symptoms long-term. You will discover healthy new outlets to manage your overwhelming anxiety. With anxiety disorder inpatient treatment, you can improve your health and overcome your current challenges. 
Treatment Options at Springbrook Behavioral Hospital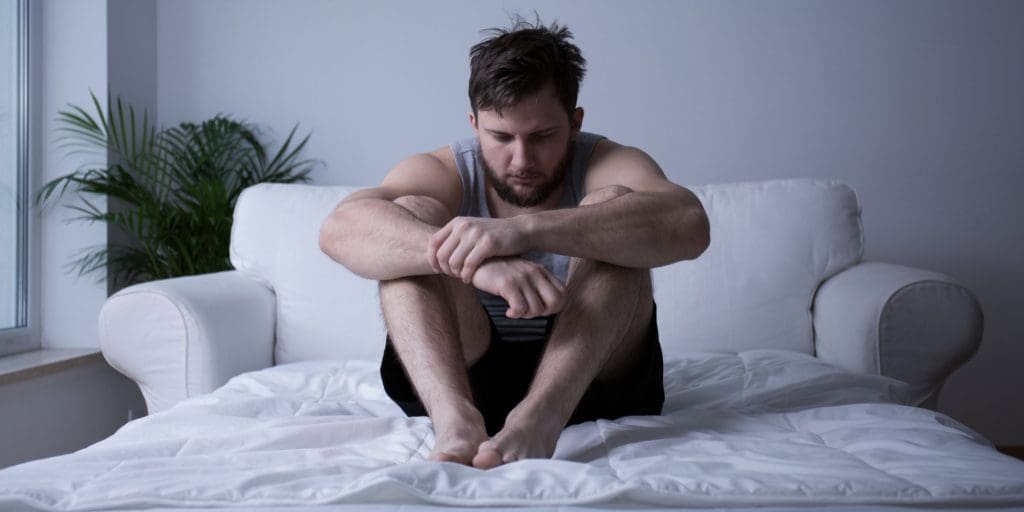 If you decide to enroll in anxiety disorder inpatient treatment at Springbrook Behavioral Hospital, what happens next? The first step in your recovery process is undergoing a medical and psychiatric evaluation and diagnosis. This helps the staff determine what level of care you require before entering the adult psychiatric program. This assessment will document any apparent mental health issues, history of substance abuse, and potential factors contributing to your symptoms. 
With this information, your care team will create an individualized treatment plan consisting of short and long-term goals in addition to the most effective methods in helping you reach these goals. You'll also have round-the-clock supervision and monitoring from your care team to ensure your symptoms are improving, especially if your begin taking a new medication. 
You'll also address your anxiety head-on through a variety of therapy and treatment modalities. For example, you may benefit from cognitive behavioral therapy (CBT). This is an evidence-based part of anxiety disorder inpatient treatment that helps patients understand the connection between their emotions and behavior. By disrupting harmful thought patterns that come with anxiety, you can make a full recovery.
In addition, you may also benefit from group therapy, a support group for your specific type of anxiety, or substance abuse treatment for co-occurring disorders. Your care team will help you determine the best treatment modalities to meet your needs. 
Recover One Step at a Time
What you learn through anxiety disorder inpatient treatment will help you manage your anxiety in the future. These lessons will be useful as you continue through recovery one day at a time. 
If you have any additional questions, don't hesitate to call us at 352-600-3288. You can also submit a confidential form online. Our team at Springbrook Behavioral Hospital is here to support you as you learn to cope with you worries.