If you have ever wondered, "Can mental illness be cured?", you are not alone. Mental illnesses are prevalent in the United States, with more than half of adults experiencing a mental health diagnosis at some point in their lives. So it's understandable to want to know if there's a possible cure.
Keep reading to learn about available mental health treatments and what the recovery process from mental illness may look like for you.
Can Mental Illness Be Cured?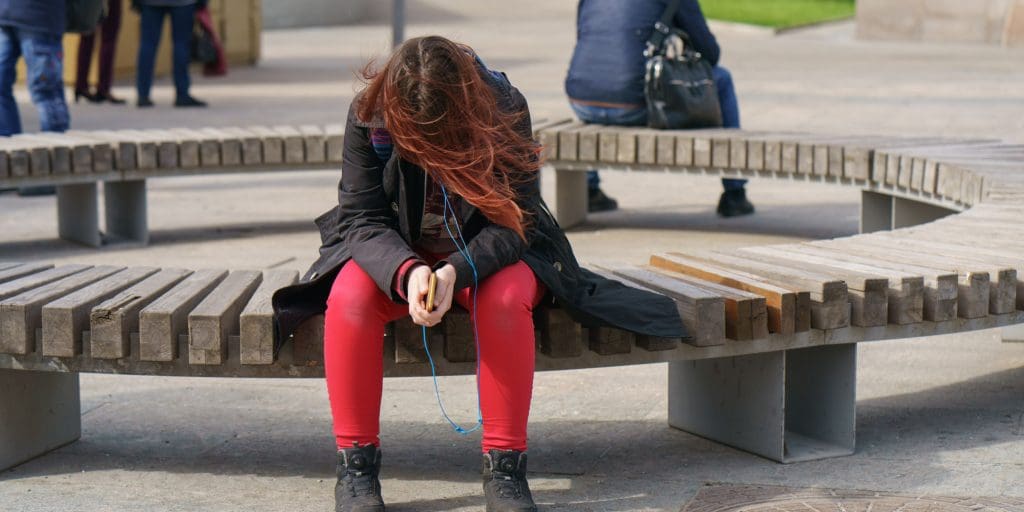 An illness is cured when there are no more symptoms and it is no longer detectable in the body. The flu, for example, is an illness that can be cured. However, some diseases do not have a cure and must be managed for the rest of a person's life. The answer to the question, "Can mental illness be cured?" is, unfortunately, no. But luckily Springbrook Behavioral Hospital treats many mental health disorders, including anxiety disorders and serious mental illnesses like bipolar disorder. Now that you know mental illnesses have no cure, you can stop focusing on a remedy and start focusing on treatment options.
If you need assistance handling a specific mental health condition, Springbrook Behavioral Hospital can likely help. The medical staff at our sunny Florida mental health center are skilled in identifying and treating the symptoms of numerous mental health disorders.
Some of the disorders treated at Springbrook include but are not limited to:
Generalized anxiety disorder (GAD)
Depression
Eating disorders
Post-traumatic stress disorder (PTSD)
Bipolar disorder
It goes without saying that Springbrook Behavioral Hospital can treat mental health disorders of varying severity. In addition, our facility uses evidence-based treatments to support patients throughout the entire recovery process. Mental illness may not be curable, but with professional treatment, you can experience a major decrease in symptoms.
Should You Try a Behavioral Rehab Center?
For the millions of adults who struggle with mental health issues each year, treatment centers like Springbrook Behavioral Hospital can provide the proper support and resources needed to manage their symptoms long-term.
As previously stated, the answer to the question, "Can mental illness be cured?" is no. But this doesn't mean people can't get treatment for what ails them. If someone struggles to function daily, seeking help at a mental health rehab center can offer you a lifeline. At our clinic, patients can step away from their daily lives to focus on recovery and learn the skills to manage their symptoms in healthy ways. Checking yourself into a mental health rehab center might be a little scary but getting treatment can help improve your mental health and functioning.
You might consider staying at a mental health treatment center if you're:
Suicidal ideations or self-harm
Struggling to take care of yourself
Having a psychotic episode
Sleeping too much or too little
Experiencing weight loss or gain
Unable to focus at work or school
Isolating from friends, family members, and social situations
Noticing changes in behavior
Mental Health Treatment Options
Knowing the answer to, "Can mental illness be cured?" can be disheartening. But don't get discouraged. There are many different treatment options available to help alleviate your mental illness symptoms. However, many adults are hesitant to enroll in a rehabilitation center due to mental health stigmas.
Seeking help from a treatment center is not something to be ashamed of or judged for; it's a brave step toward improving your mental health and finding the most effective treatments. At Springbrook Behavioral Hospital, our patients receive personalized care and can connect with other people with mental illnesses who are in the same boat.
Adult Psychiatric Services
The adult psychiatric program at Springbrook Behavioral Hospital is a specialized, intensive residential treatment program designed to help adults struggling with a mental illness. This inpatient program provides crisis stabilization and symptom reduction for individuals experiencing a mental health crisis. Additionally, this program is designed to support individuals needing a safe and structured environment to recover from a psychiatric disorder.
During inpatient treatment, you will have access to a team of mental health professionals, including psychiatrists, therapists, nurses, and others who are there to provide continuous care. Furthermore, this comprehensive approach will help you get to the root causes of your mental illness. Can mental illness be cured? You already know the answer is no; there's no cure. But the staff at Springbrook Behavioral Hospital will work with you to develop a plan for a successful long-term recovery.
Some of the treatment modalities in the adult psychiatric program include:
Individual cognitive behavioral therapy
Support groups
Family therapy
Medication management
This program aims to teach patients effective ways to manage their mental illness by helping them learn healthy coping strategies. The goal is to help people regain control of their disorder and improve their overall well-being so they can return to their everyday lives with the tools to combat their mental illness.
Dual Diagnosis Program
Can mental illness be cured at Springbrook? The short answer is no. Mental illness cannot be cured here nor at any other mental health rehabilitation centers. However, while there's no cure for mental health issues anywhere in the world, there are numerous treatment options our dual diagnosis program provides.
The Eclipse dual diagnosis program at Springbrook Behavioral Hospital is designed to help individuals struggling with both a mental illness and substance use disorder. For example, a person might have a drug addiction and bipolar disorder simultaneously and need assistance treating both. Furthermore, it can be difficult to find a rehabilitation center that addresses co-occurring conditions together. That's why our dual diagnosis program manages both the substance use disorder and the mental health condition in a single program.
Our behavioral health rehab understands that juggling addiction and a mental illness can be particularly challenging. That's why we offer both inpatient and partial hospitalization (PHP) options, as this allows patients to find a recovery program that fits their unique situation.
Partial Hospitalization
Springbrook Hospital's partial hospitalization program (PHP) is a treatment option for patients who need more support than traditional outpatient therapy and medication management but do not require the intensity of inpatient hospitalization.
In our PHP, patients attend the program five days a week to work on building coping skills and preparing for a return to everyday life. This program is suitable for both psychiatric and substance abuse patients and includes the following services:
Evaluation and screening
Weekly individual sessions with a psychiatrist
Psychiatric & substance abuse groups with a licensed therapist
Aftercare and discharge planning
RN assessment & monitoring of medication and side effects
Coordination of care with attending physician & other healthcare providers
24-hour, on-call response support
Crisis intervention
Non-institutional atmosphere
Healthy lunchtime meals
Get Help for Your Mental Illness
Springbrook Behavioral Hospital hopes that one day the answer to "Can mental illness be cured?" is yes. But until that time, we offer a range of treatment options and 24-hour psychiatric care for adults looking to improve their mental health.
Our team is here to provide you with the resources and support you need to manage your mental illness and achieve your goals. If you are interested in enrolling in our mental health rehabilitation program or have any questions, please don't hesitate to contact us at 352-600-3288 or fill out our confidential online form. We are here to help you overcome the challenges of mental illness and work towards a better future.