Depression, anxiety disorder, bipolar disorder, and other types of mental health disorders often go hand-in-hand with drug and alcohol abuse. According to the National Survey on Drug Use and Health conducted by the Substance Abuse and Mental Health Services Administration (SAMHSA), an estimated 9.2 million adults in the United States aged 18 or older (3.7% of all adults) suffered from co-occurring disorders of mental illness and alcohol/drug addiction in 2018.
While many drug and alcohol treatment centers focus only on substance abuse, the Eclipse Program at Springbrook Hospital specializes in treating both mental health and substance abuse. Our dual diagnosis treatment program is uniquely designed to address both issues, helping individuals overcome the unique set of challenges and circumstances presented by these co-occurring disorders.
What Is a Co-Occurring Disorder?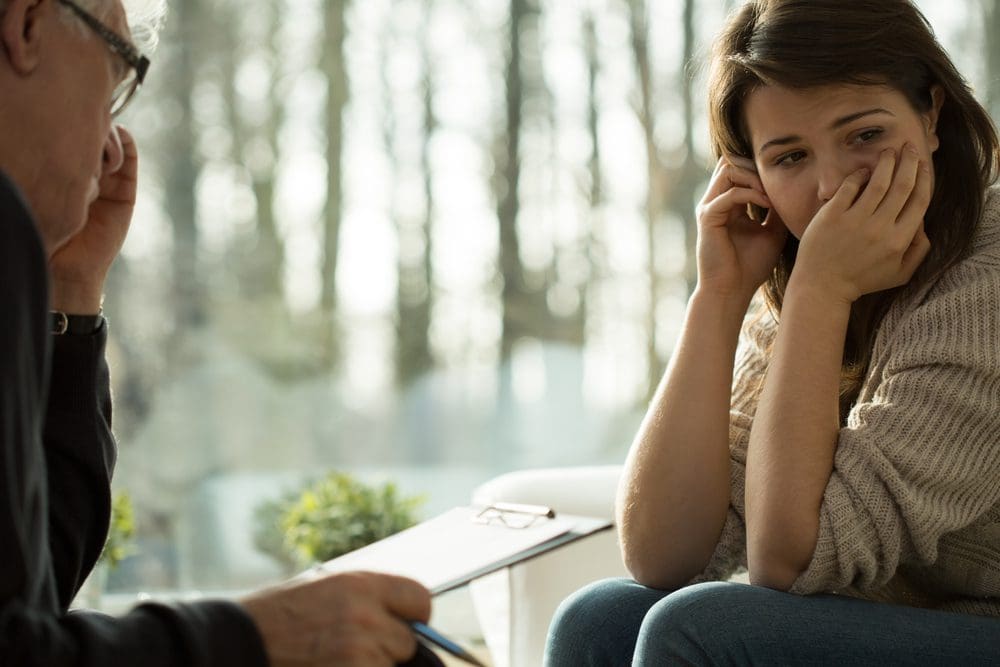 As the name implies, "co-occurring disorders" (also referred to as dual diagnosis) describe when someone simultaneously experiences a substance use disorder and a mental illness. Treatment for co-occurring disorders requires an integrated approach that addresses both mental health and addiction. Addressing one without addressing the other often leaves a gap in treatment that makes relapse for both disorders far more likely.
For people with co-occurring disorders, getting sober and staying sober requires more than just abstinence. It requires:
Understanding and addressing the issues and circumstances that led you to addiction
Recognition and proper diagnosis of your mental illness
Treatment that addresses both substance abuse and mental health
Follow-up treatment and development of life skills needed to maintain sobriety and improved mental health
Diagnosing Co-Occurring Disorders
Individuals suffering from co-occurring disorders often wonder which came first. Did depression cause them to turn to drugs and alcohol as a form of self-medication? Or, did the harmful effects of substance abuse bring on the mental health issues? At the end of the day, the answer to that question matters far less than the answer to this one: How do I get better?
The first step is a proper diagnosis. At Springbrook Hospital, our expert staff is ready to assist. We know these issues can be difficult to talk about. And that's why the first thing we do is listen with a compassionate ear. We'll meet for a conversation, during which we can learn more about you and your unique situation and background. Then, we'll offer an honest assessment of your condition and suggest a path toward recovery.
Do I Have a Substance Abuse Disorder?
The use of alcohol is commonplace in American society, and illicit drug usage is a major public health concern for Americans. So how do you know if your use of these substances rises to the level of substance abuse disorder?
At Springbrook Hospital, some of the factors we consider when assessing your need for substance abuse treatment:
Do you make plans for "sober nights" that you don't follow through on?
Are you able to control the amount you use?
Have you experienced negative consequences as a result of your substance use?
Do you feel as if you need drugs or alcohol to function?
Have you withdrawn from friends, family, or hobbies?
Are you experiencing financial problems as a result of your use?
Has your use affected relationships with family, friends, or co-workers?
The answers to these questions and others will help us determine the proper treatment plan. For some people, the answers to the questions above make it obvious that there's a problem. If you see a pattern of drugs or alcohol impacting your life, then you may well have a serious issue. But it takes more than an online quiz to be sure. A trained mental health professional needs to perform the assessment to ensure that you receive an accurate diagnosis and appropriate treatment.
Do I Have a Mental Health Disorder?
While the symptoms of alcoholism and drug abuse are often somewhat easy to recognize, the symptoms of mental illness can be far more complex. Mental illness can disguise itself as normal, everyday emotions. After all, everyone has bad days. But when does "normal" become not normal? Assessing the subtleties of mental health requires professional help. At Springbrook Hospital, our mental health counselors, therapists, and psychiatrists have the knowledge and experience to assess your state of mind and guide you toward better mental health.
Some of the mental health disorders in which we specialize include:
Depression and major depressive disorder
Anxiety disorders
Bipolar disorder
Personality disorders
Common symptoms of mental illness include:
Chronic sadness, anger or irritability
Excessive fear or worry
Confused thinking or inability to concentrate
Social withdrawal
Dramatic changes in sleeping or eating habits
Thoughts of harming yourself or others
Loss of interest in activities and hobbies
As with substance abuse, trying to self-assess your mental health condition is a bad idea. Leave it to the professionals, especially if you are also dealing with a potential substance abuse problem. Substance abuse and mental illness feed off each other, like pouring gas on a fire. Each can amplify the other, and the bigger the fire gets, the harder it is to control.
The Co-Occurring Approach to Treatment
In the past, experts thought that a substance abuse problem needed to be effectively treated before a professional could prescribe proper treatment for mental illness. Modern medicine is now moving away from that that idea, as recent studies have shown that integrated treatment is the most effective approach for treating people with co-occurring disorders.
According to research by SAMSHA, an integrated approach to co-occurring disorders can lower the relapse rate among rehab graduates, reduce the number of suicide attempts, and better promote long-term recovery.
What Makes Co-Occurring Disorder Treatment Unique?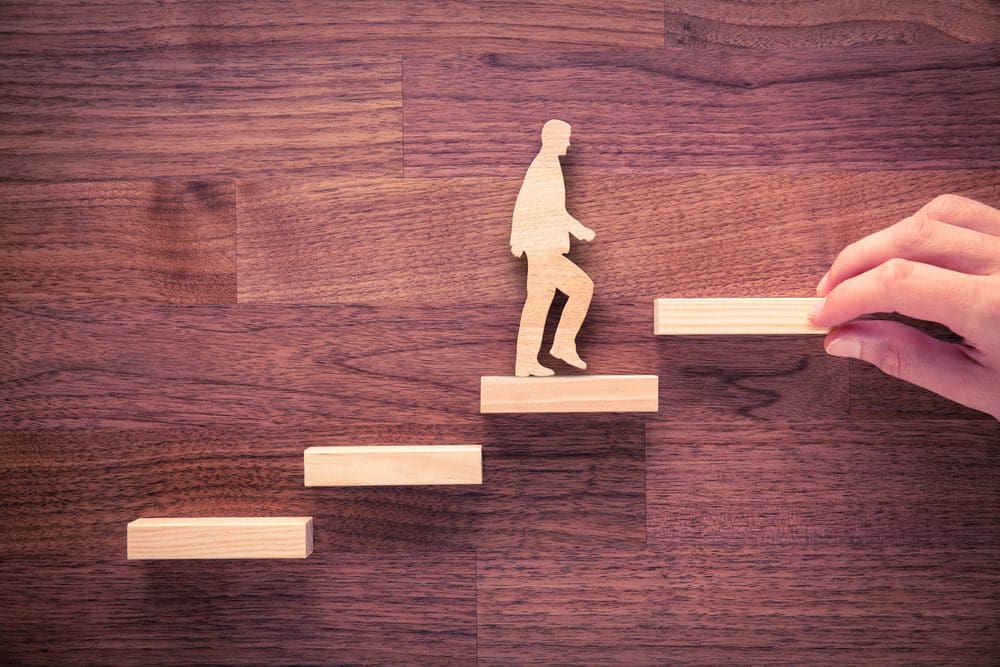 At Springbrook, our Eclipse Program includes all the elements of effective substance abuse treatment, including individual counseling, group counseling, mental health education, family therapy, and more. This allows us to holistically help patients achieve an overall sense of wellness.
Addressing mental health issues in conjunction with substance abuse treatment helps patients overcome and manage potential roadblocks to a successful recovery. Some of these relapse triggers include:
Problems with motivation
Lack of or inability to focus
Social anxiety and fear of social situations
Mood swings
Panic attacks
Depression
New or recurring trauma
For many people with co-occurring disorders, caring for themselves becomes next to impossible. That's why dual diagnosis treatment includes specialized care that addresses healthy lifestyle changes that can help patients maintain their sobriety and improve their overall health. Such changes may include:
Developing better sleep habits
Managing work, life, and financial stress
Improving relationships with family members
Developing better eating habits and nutrition
Regular physical exercise
Developing a support network
Improving communication skills
In addition, taking an integrated approach to treatment also makes it easier for mental health care providers to create a more effective medication plan that can include helpful psychotherapeutic medications.
Seeking Treatment for Co-Occurring Disorders
If you think you may need help with a co-occurring diagnosis for substance abuse and mental illness, contact us at Springbrook Hospital on the Gulf Coast of Florida. Recovery is possible, and you don't have to go it alone. Our programs have the facilities, staff and resources to create effective, personalized treatment plans that not only stop the pain now, but position you for long-term recovery and happiness.
If you'd like to discuss treatment, you can fill out our contact form or call our admissions staff at 352-596-4306.