If you're struggling with your mental health or a substance use disorder, you're not alone. As many as one in five adults in the United States live with a mental illness. Many of these adults live healthy and fulfilling lives with the help of specialized treatment. Outpatient rehab provides specialized treatment beneficial for individuals motivated to start or continue recovery but require a more flexible schedule.
Springbrook Behavioral Hospital provides programs that help patients reach independence and a healthier state of mind. If you need help overcoming mental health challenges, don't wait to seek help. Our team is here to help you take the next step toward mental wellness and sobriety today.
What Is Outpatient Rehab?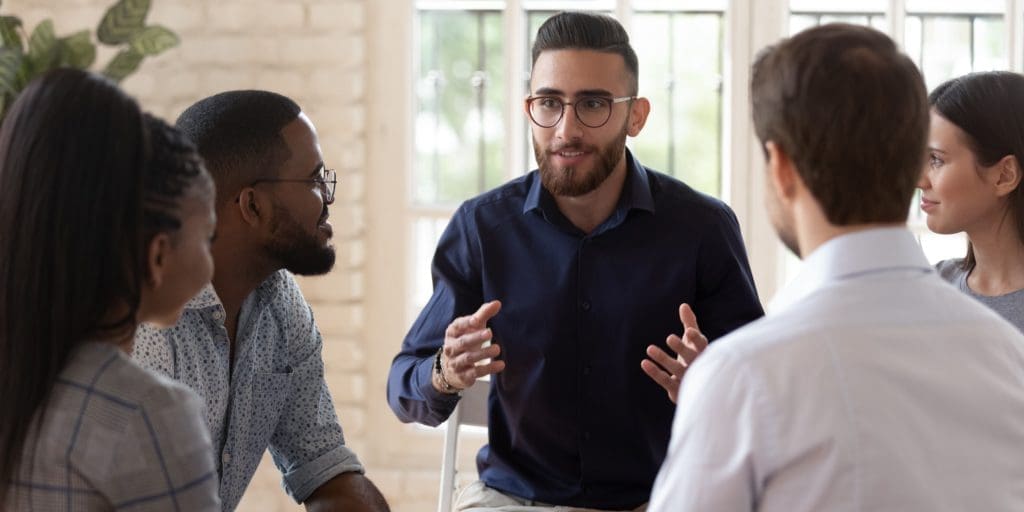 As the name implies, outpatient rehab provides care and treatment to adults struggling with their mental health and/or addiction. The biggest difference between an inpatient and outpatient rehab program is where patients reside. In an outpatient treatment program, patients visit the treatment center on a daily or weekly basis, but return home or to another living arrangement, such as a sober living house, at the end of the day.
Outpatient rehab provides more flexibility for individuals who don't need the intensity of inpatient treatment but require daily or near-daily support. Some individuals may also enroll in outpatient treatment as a continuum of care after completing inpatient treatment.
These treatment programs provide access to a variety of education and community resources for long-term recovery. Moreover, outpatient rehab takes into consideration individual patient needs to help them effectively become independent at their own pace.
Different Types of Outpatient Rehab Programs
There are different levels of intensity according to different treatment plans offered in rehab. The different types of outpatient rehab provide similar resources and support for individuals who need help recovering.
One such program includes the partial hospitalization program (PHP). Partial hospitalization programming, sometimes referred to as day treatment, is led by a multidisciplinary team of medical staff, mental health professionals, and addiction specialists. This team is experienced in helping patients experiencing complex or acute psychiatric conditions. They also treat individuals who don't need 24-hour supervision but still require a high level of support. Patients at Springbrook Behavioral Hospital attend treatment five days a week for structure and return home at the end of the day.
Intensive outpatient programs (IOP) are led by the same multidisciplinary team as partial hospitalization programming, but with reduced clinical support. Patients enrolled in an IOP attend treatment fewer hours a week but still receive intensive treatment and intervention methods. Intensive outpatient programs help individuals with mental health problems and co-occurring substance use disorders work on necessary life skills building for long-term recovery.
The Benefits of Outpatient Rehab
Some of the benefits of outpatient rehab have been discussed above. But what else does outpatient treatment have to offer individuals ready to start a new chapter in their recovery journey? For starters, outpatient mental health and dual diagnosis programs can provide a similar level of care as inpatient treatment programs. And except for some clinical services, you have access to the same treatment modalities as those receiving inpatient treatment.
Additional benefits of enrolling in outpatient rehab include:
Greater schedule flexibility for home, work, and treatment balance
Minimal disruptions to daily life and responsibilities
Costs less than traditional inpatient rehab
Same-day opportunities to practice what you learn in real-world situations
Returning home to friends and family each day
Therapy sessions can include family and friends
Despite all of these benefits, there are a few disadvantages as well. For instance, it can be difficult to improve your mental health and remain sober when you are surrounded by triggers outside of the rehab facility. Without the constant supervision and care of inpatient treatment, you may be more likely to relapse if your home environment is unsupportive. Moreover, some symptoms may be more difficult to treat with outpatient care, such as alcohol withdrawal symptoms. As a result, it's also important to take into consideration environmental factors that may impact the effectiveness of the treatment plan you're considering.
Who Is Outpatient Rehab Best Suited For?
Addiction and mental health problems are unique to every individual. So while some types of treatment are best suited for others, other methods may be more beneficial for you. Therefore, finding the right treatment depends on your needs and recovery goals.
Outpatient may be for you if:
You're unable to take time off from work or school but still need immediate help
You do not need 24/7 supervision to prevent self-harm
Your mental health or addiction is manageable
You need a more affordable option
You want to keep treatment private
Outpatient rehab is not as structured as inpatient treatment while still providing a routine to help patients stay sober or manage their mental health disorder symptoms outside of the center. But outpatient rehab may not be for everyone. Therefore, it's essential to evaluate your needs and recovery goals before making a decision. If you're unsure which treatment type is best for you, our admissions experts can help.
Outpatient Treatment Services at Springbrook Behavioral Hospital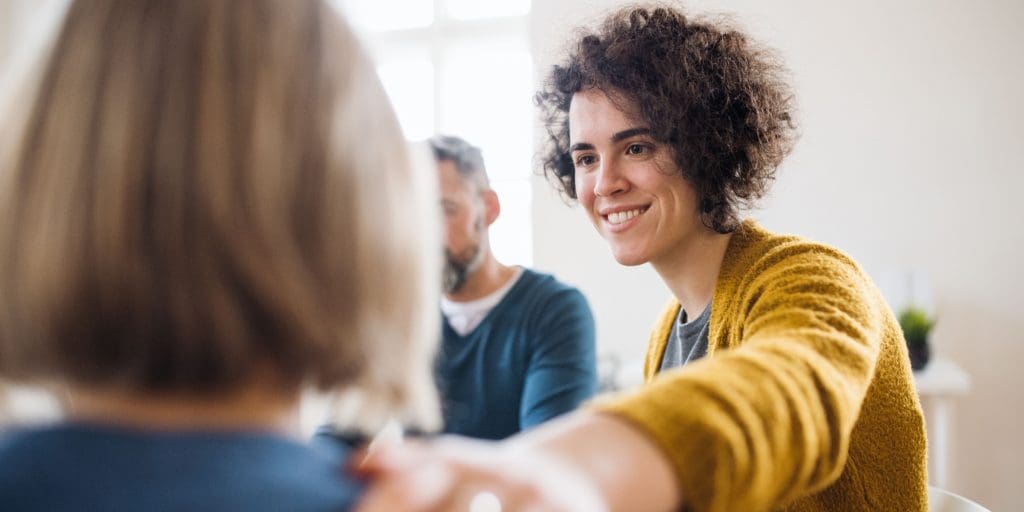 Choosing the right rehab center is important for your recovery. Every center has a variety of treatment programs, specializations, and amenities, that can impact your recovery journey. At Springbrook Behavioral Hospital, we help patients reach their recovery goals through a variety of evidence-based treatment modalities.
When you begin treatment, you will be evaluated to determine the best treatment option according to your symptoms and recovery goals. From there, your care team will create an individualized treatment program including the most effective therapeutic modalities to help you recover at your own pace.
Some of these modalities include:
Individual therapy sessions
Group therapy
Education for family members
Support groups similar to Alcoholics Anonymous
Medication education and management
Springbrook Behavioral Hospital also provides discharge and aftercare planning to help patients recover independently at home. Moreover, we will connect you to community-based resources for additional long-term support and relapse prevention.
Enroll in One of Our Programs Today
Springbrook Behavioral Hospital, located in Hernando County, Florida, is here to help adults improve their mental health. With the help of our multidisciplinary team, you will receive the counseling and support you need to begin recovery. If you have additional questions about our outpatient rehab programs, or you can submit a confidential contact form online. Take the next step to improve your mental health today. Our team is here to guide you one day at a time.