As many as one in five adults in the United States struggle with a mental health disorder every year, with nearly 50 percent of the same adults struggling with a co-occurring addiction. For many of these individuals, receiving professional help is necessary for their recovery. And in these cases, a residential rehab like Springbrook Behavioral Hospital can help you or a loved one overcome serious issues like these.
What Is Residential Rehab?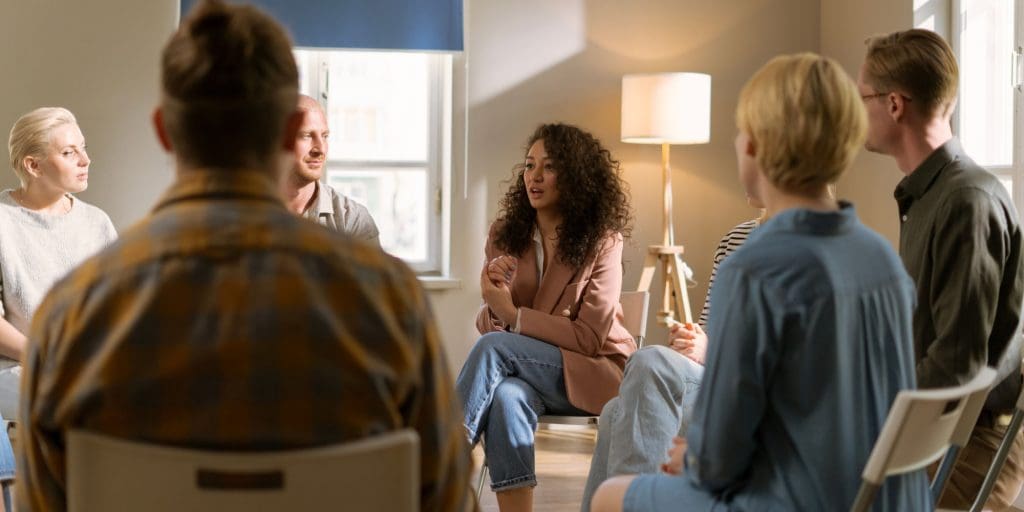 Unlike outpatient treatment, patients remain on-site for the duration of treatment at a residential rehab. This means that patients receive round-the-clock care regardless of their specific treatment plan. Residential rehab centers provide care for adults struggling with their mental health or substance use. The goal of residential rehab is to stabilize patients and create a structure that's helpful for recovery.
However, for adults enrolled in addiction treatment programs, this is often the first step after detox. Although substance abuse treatment programs differ slightly from those designed to solely treat mental health disorders, they offer many of the same benefits. Knowing what you need help with can help while searching for treatment facilities near you.
Is Residential Rehab Right for Me?
It's normal to feel overwhelmed after a bad week or to feel unlike yourself after a major life event. However, it can be a sign of mental health problems if these problems persist. It's important to seek help if new or worsening symptoms begin to interfere with your functioning and daily life. Although symptoms and their severity vary depending on the condition, common warning signs of mental health problems include:
Mood changes
Appetite and weight changes
Sleep disturbances
Persistent feelings of sadness and hopelessness
Persistent feelings of fear and worry
Relying on drugs or alcohol to function
Experiencing thoughts of suicide
These are a few signs that are common indicators that you may benefit from professional mental health treatment. This is especially urgent if you feel unsafe or have the intention to harm yourself or others. In this situation, it's important to call 911 or contact the National Suicide Prevention Hotline. This way you can get the immediate help you need. In addition, some residential rehab facilities follow the Baker Act, which admits patients involuntarily for safety reasons in addition to those who enroll voluntarily.
If you're unsure of what your treatment options are or where to go, you can contact the Springbrook Behavioral Hospital admissions specialists to learn more. All treatment centers are different, so it's important to find one that provides the program types that meet your needs.
What Types of Disorders are Treated in Residential Rehab?
Every residential rehab is designed to help adults struggling with different types of mental health conditions, including substance use disorders. If you're searching for treatment for a specific mental health condition, Springbrook Behavioral Hospital can most likely help. Every member of the staff is experienced in recognizing and treating the symptoms of many health disorders. Some of these disorders include:
Personality disorders
Substance use disorders
The types of treatment available to you will depend on your diagnosis and the severity of your symptoms. If you're struggling with drug or alcohol abuse, there are comprehensive treatment plans that can help you overcome addiction with or without the addition of mental health problems.
What Treatment Options Are Available Through Residential Rehab?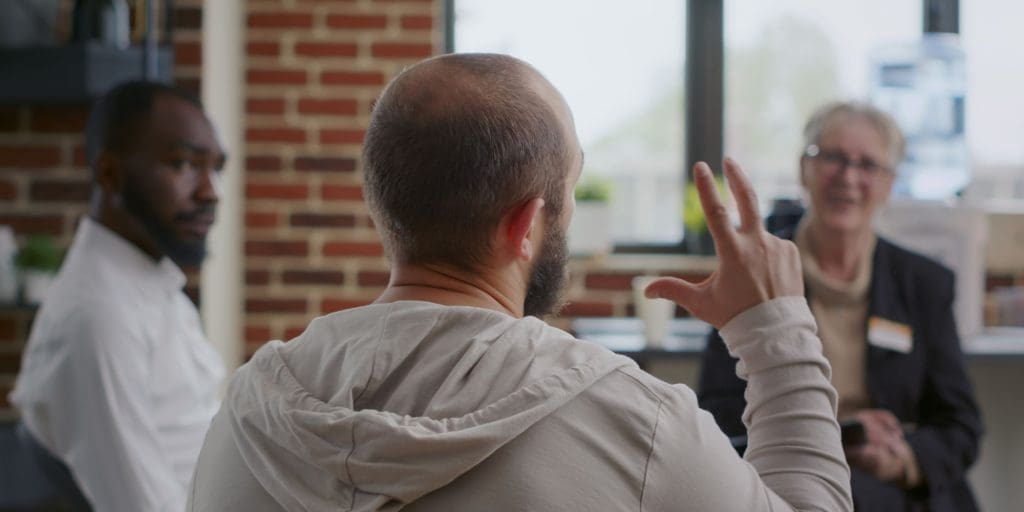 Above all, finding the right treatment options are essential for recovery. Residential rehab is designed to meet patients where they're at with their mental health and help them recover at their own pace. Residential treatment provides 24/7 supervision for adults who need extra support and structure at the beginning of their treatment journey. Moreover, your care team at the center will work to address specific symptoms and experiences that influence your recovery goals. With that said, there are a few residential treatment program options that can benefit you according to your mental health needs.
Intensive Treatment Program
Intensive treatment programs address severe mental health disorders including substance use disorders that require more intensive treatment. A residential rehab program like this provides more opportunities to work one-on-one with mental health professionals and addiction specialists in comparison to outpatient programs.
It's not uncommon for those struggling with mental health disorders to need immediate support. As a result, Springbrook Behavioral Hospital provides crisis stabilization and symptom reduction for adults who are in psychiatric distress. This environment creates a safe and supportive space to facilitate healing. Not only do patients enrolled in this program learn to identify their triggers, but also how to cope with them in the future.
Therapeutic methods such as individual and group therapy provide the necessary support for patients to overcome their mental health struggles. Patients work toward their recovery goals by identifying negative behavior and thought patterns and through communication skill improvement and team-building exercises. Moreover, how you dedicate time to improving your mental wellness depends on the severity of your symptoms and your needs throughout treatment.
Dual Diagnosis
According to the National Institute on Drug Abuse, many factors contribute to the development of both a mental health disorder and substance use disorder in the same person. While many adults with untreated mental illness develop an addiction as a means to cope with their symptoms, it's also possible to develop mental health issues as a result of prolonged substance use.
As a result, adults struggling with substance abuse and mental health benefit from comprehensive dual diagnosis treatment programs. Residential rehab centers that provide dual diagnosis treatment have the resources to address the complexity of co-occurrence. Dual diagnosis programs combine addiction and mental health services to treat both disorders simultaneously. Therefore, if you're struggling with both, dual diagnosis treatment is the most effective approach for recovery.
Many of the treatment options are similar to that in the intensive treatment program including:
One-on-one therapy
Support groups
Medication management
Crisis intervention
Relapse prevention
These evidence-based treatment methods improve the chances of effective, long-term sobriety. The staff at Springbrook Behavioral Therapy is here to guide you through these treatment programs to help you recover at your own pace.
Where to Find a Residential Rehab in Florida
The residential rehab treatment programs at Springbrook Behavioral Hospital can help individuals start their recovery journey. Our rehab center provides a peaceful and comforting environment so patients feel at home in their surroundings. As a result, you have a better chance of starting a long-term recovery.
If you feel like it's time to get help, don't hesitate to reach out to our admissions experts at 352-600-3288 or by submitting a confidential contact form online. Addiction and mental illness can feel impossible to overcome. However, with support and the right resources, it's possible. Start your recovery journey today with Springbrook Behavioral Hospital.