Access to mental health treatment for older adults is crucial to a long life of continued happiness. Seniors stand as one of the most overlooked demographics in mental health care. Between difficulties like elder abuse, isolation, and general declining health, they face numerous risk factors for mental disorders like depression.
As geriatric health care evolves and life expectancy continues to rise, the state of senior mental health is more important than ever. At Springbrook Hospital, we provide specialized care for older adults struggling with mental illness or addiction. With our focused, comprehensive treatment plans, anyone can regain control of their life and enjoy their golden years.
Senior Mental Health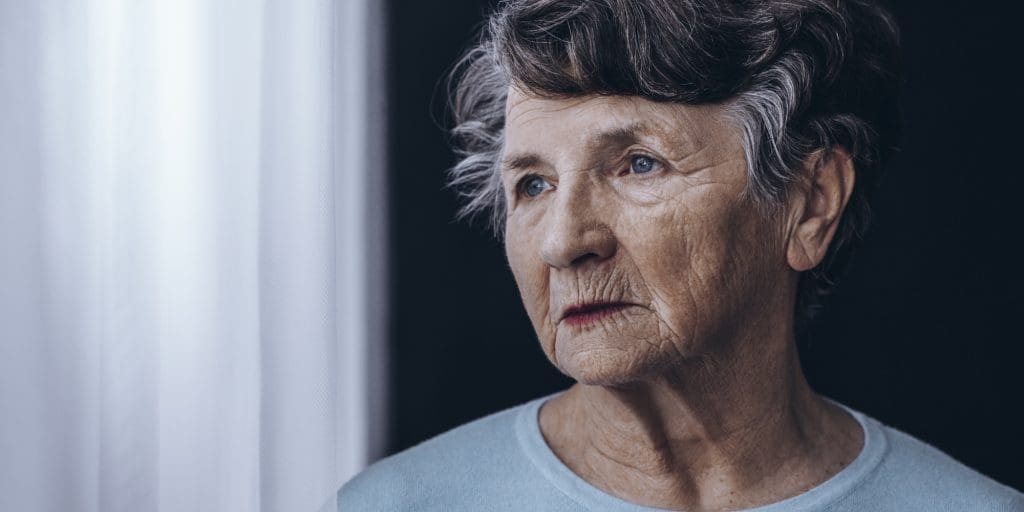 An estimated one in five people aged 55 and over live with a mental illness. However, very few receive professional treatment or even a diagnosis. Senior mental health is an issue seldom acknowledged by health care providers, but its excessive reach proves this needs to change.
Springbrook Hospital strives to normalize and increase the accessibility of mental health treatment for older adults. There is no shame or weakness in reaching out for help. A strong support system serves as a crucial foundation for recovery, and the staff and peers at mental health facilities can provide that.
Senior mental health treatment covers a wide range of challenges to meet the needs of every individual. Some of the most common mental illnesses older adults face include:
Anxiety
Bipolar disorder
Schizophrenia
Dementia
Furthermore, many older adults struggle with substance abuse problems. When this issue exists alongside any of the above conditions, they're known as co-occurring disorders.
To recover from multiple mental health problems, the root issues behind both have to be addressed in conjunction. Otherwise, they may continue to feed into each other and cause symptoms to worsen.
Suicide in Older Adults
Despite older adults making up only 12 percent of the United States population, they account for 18 percent of all suicides. Furthermore, while only one in 200 adolescents succeed in their suicide attempts, an entire fourth of senior suicide attempts result in death.
Loneliness, financial troubles, and loss of self-sufficiency are all contributing factors to the high rate of senior suicides. Perhaps the greatest force of all, however, is the lack of accessible mental health treatment for older adults. Because so many seniors go without mental health care, they may not receive the help they need to prevent suicide.
These numbers can seem daunting, but facilities like Springbrook Hospital exist to fight these statistics. Older adults deserve the same level of mental health treatment as struggling adolescents. Our specialized programs know the unique challenges seniors face, and as a result, they can work to counter them effectively.
In addition, please keep in mind that active suicidal ideation is a serious medical emergency. If you or a loved one are contemplating suicide, call or text the suicide prevention lifeline at 988. Help is available.
Do I Need Mental Health Treatment for Older Adults?
Mental health treatment for older adults benefits a wide range of individuals. Everyone has their own reason for seeking professional help, and subsequently, everyone's recovery journey is unique. Similarly, there are a few different factors that could make an older adult more likely to develop a mental health condition.
According to the National Institute of Health, one of the most prominent risk factors for mental illness in older adults is isolation. As people grow older, it becomes increasingly difficult for them to avoid grief. The loss of family and friends can lead to long-term depression if it isn't processed in a healthy manner.
Elders can also feel isolated from still-living family members, especially those younger than them. If they lose contact with their loved ones, they may feel forgotten, unloved, or abandoned. It's important for older adults to socialize and maintain connections with those they care about so they can avoid these feelings.
Another factor that contributes to mental health conditions in seniors is chronic pain. This is especially true for older adults with substance abuse problems. Alcohol and drugs can distract from the pain, making them an appealing option for individuals who can't access the proper pain medications.
Is It Mental Illness or "Just Part of Aging"?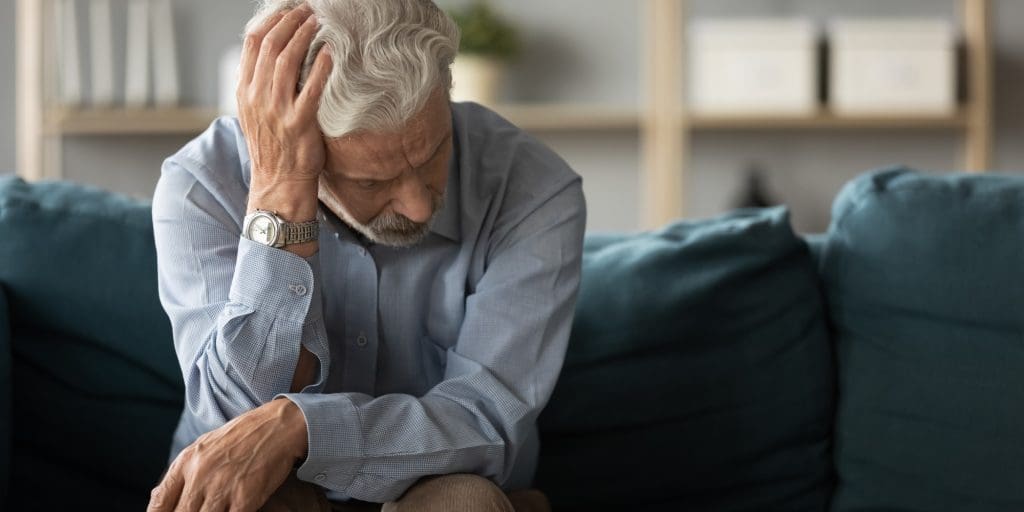 To some extent, cognitive decline is a natural, inevitable part of aging. That said, don't let it mislead you into thinking that consistent misery is normal. It's not. With the proper support, older adults can continue to lead happy, fulfilling lives throughout their golden years.
If you are uncertain, consider that healthy aging tends to focus more on slightly slowed brain processes, like reaction times. On the other hand, healthy aging does not include frequent instances of intense confusion, anxiety, or insomnia. Those who experience symptoms like these may benefit from mental health treatment for older adults.
There are other symptoms of mental illness in seniors as well. To help determine whether someone's mental health problems are indicative of a deeper, underlying issue, you can also look for the following signs:
Persistent feelings of sadness, anger, or emptiness
Lack of interest in life, hobbies, and activities
Unusual or excessive substance use
Ongoing behavioral changes (mood, activity, appetite, etc.)
However, even if someone does not exhibit all the above signs of mental illness, they may wish to seek a professional opinion. It is completely fine–and even encouraged–to contact a medical specialist instead of drawing your own conclusions. Behavioral health issues should always be taken seriously to prevent symptoms from worsening.
In other words, don't hesitate to reach out to a psychiatric hospital that offers mental health treatment for older adults. When in doubt, it is better to act on the side of caution for the sake of your health. The staff at Springbrook Hospital are happy to resolve any concerns.
Mental Health Treatment For Older Adults
Springbrook Hospital offers first-class mental health treatment for older adults and seniors over 55 years old. Our licensed team of physicians knows how to identify and treat mental disorders in older adults. Whether you face a battle like depression or anxiety, substance abuse, or a combination of conditions, we can provide the care you need.
The Bridges Senior Program at Springbrook Hospital works to restore the overall health and wellbeing of older adults. To do so, we utilize a variety of treatment options, including:
Individual therapy
Group therapy
Medication education
Psycho-educational focus groups
Therapeutic activity groups
Every patient at Springbrook Hospital receives an individualized treatment plan tailored to their needs. Between that level of comprehensive care, access to a calm environment, and being surrounded by peers with whom you can develop cherished friendships, you can make a full recovery and return to daily living.
Contact Us Today
The admissions team at Springbrook Hospital wants to help you. To receive more information about mental health treatment for older adults, please contact us by calling 352-600-3288. You may also choose to submit a confidential contact form instead. Mental health matters at every age, and we want to ensure you can live your golden years in healthy contentment.
Finally, remember that it is never too late to get help. As long as you have a desire to get better, you can do so. Springbrook Hospital provides the knowledge and resources to make it an easier process, but never underestimate your own impact. Your recovery is yours, and you can start to work toward it today.