"My mental health is getting worse, and I don't know what to do about it." If that sounds like a thought you've had recently, know that you are not alone. Approximately 280 million people across the world live with depression. This number only increases once other mental health conditions like anxiety and bipolar disorder are accounted for as well.
Sometimes, depressive episodes feel as though they come out of nowhere. Other times, there are identifiable triggers. In either case, symptoms like low energy levels and inconsistent sleep habits can make it difficult to complete daily tasks. When this happens, it is important to know when and how to get help.
Signs of Worsening Depression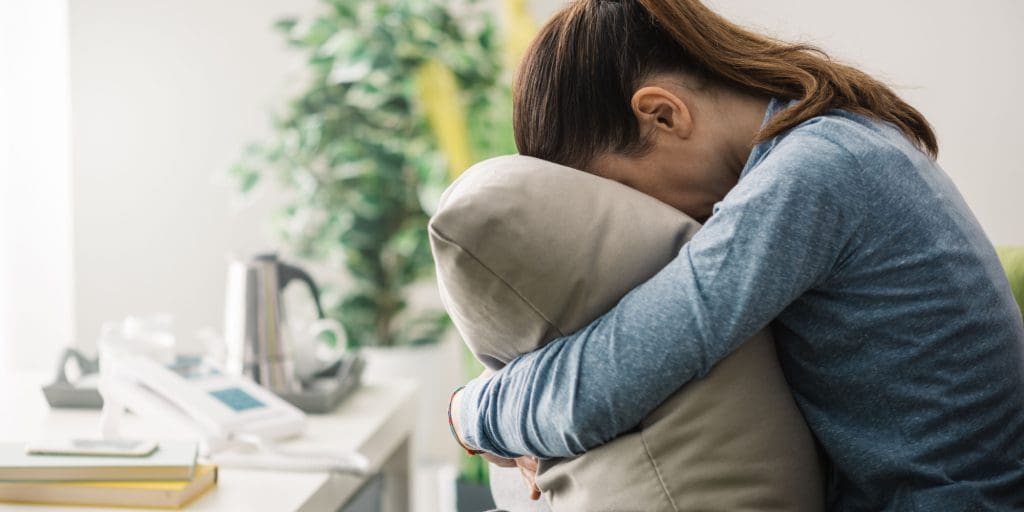 After living with mental illness for a long time, it can become easy to feel overwhelmed by your symptoms. This makes it difficult to track changes and understand when your mental health is getting worse.
To help identify red flags of worsening depression in your life, consider these common signs of declining mental health:
Intensifying feelings of sadness, apathy, or hopelessness
Difficulty staying or falling asleep
Using alcohol or drugs to cope
Social isolation
Loss of interest in activities and hobbies
Extreme fatigue or lack of energy
Changes in eating or sleeping patterns
Difficulty completing daily tasks or taking care of oneself
Worsening performance at work or school
Any of the above symptoms can indicate that someone is struggling with depression. If they sound familiar to you, you may find yourself saying, "I think my mental health is getting worse." If that's true, it's crucial to understand why and what you can do about it.
My Mental Health Is Getting Worse: Why?
Just as there are many reasons why someone develops a mental health disorder in the first place, there are also many possible causes for why their symptoms may begin to worsen. For instance, stress, changing seasons, and physical illness can all contribute to declining mental health.
In addition, if you have experienced minor symptoms of depression for a long time but avoided seeking treatment, deteriorating mental health could be a result of that. In some ways, depression is a progressive condition, meaning it is more likely to persist and worsen if left untreated.
However, what about those who do seek treatment? They might say, "Even though I've tried to get help, my mental health is getting worse instead of improving. What's happening?" In this case, it's important to understand that people respond differently to different types of treatment.
For example, depression medications like selective serotonin reuptake inhibitors (SSRIs) can cause people to experience unpleasant side effects. These can include fatigue, anxiety, and disturbed sleeping patterns, all of which can cause someone to feel worse than they did before.
There are also many different types of therapy for depression, such as cognitive behavioral therapy (CBT). If you have already tried to talk to your primary care provider and explore therapy options, a few things could be happening. You could benefit more from a different type of therapy, or it might be that your sessions aren't occurring frequently enough.
4 Tips to Improve Mental Health When It's Getting Worse
With the above information in mind, you can identify symptoms of worsening depression as well as possible causes for it. Now, you may be left thinking, "I know my mental health is getting worse. So, what can I do to make it better?"
If your depression is getting worse, there are numerous steps you can take to improve your situation in the short and long term. Below, we will discuss four specific ways you can approach your mental health to make strides toward recovery.
1. Talk to a Trusted Friend or Family Member
It is easy to fall into thought patterns like, "My mental health is getting worse, and I don't want to burden my friends and family members with it." However, reaching out for help when you need it does not make you weak or a burden. Social interaction can actually help soothe your symptoms and boost your mood.
Furthermore, opening up to loved ones lets them know that you could benefit from some extra support. Whether you turn to a friend or family member, the people in your life who care about you want you to be safe and happy. Talking to them about how you feel allows you to discuss what they can do to help you through a depressive episode.
2. Learn New Self-Help Techniques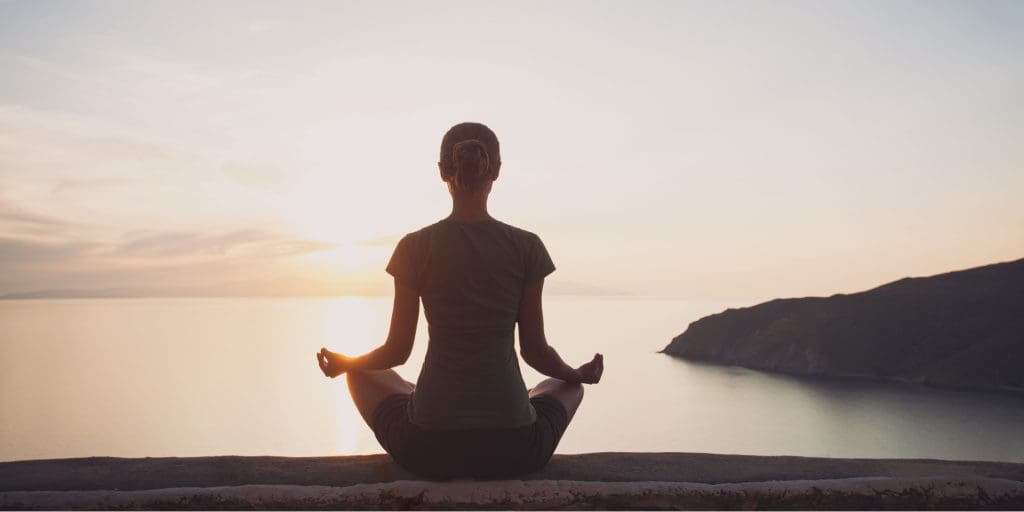 If you don't feel comfortable talking to the people around you, there are a few tools you can use on your own as well. Meditation, exercise, and deep breathing techniques have all been found to benefit people with depression.
That said, you may find yourself saying, "My mental health is getting worse to the point where I can't do these things." It's alright if that happens. Sometimes, depression prevents people from completing tasks or otherwise reaping the benefits of them.
It is still helpful to keep self-help techniques in mind as you pursue other options. Namely, you should consider contacting a mental health professional at this stage, which leads us to our third tip:
3. Reach Out to a Mental Health Professional
It is understandable to want a smooth, easy recovery from depression. However, sometimes it requires numerous attempts to find a treatment that works for you, and that's okay.
One of the best ways you can explore treatment options you haven't previously considered involves reaching out to a mental healthcare professional and telling them, "My mental health is getting worse."
For example, the staff members at Springbrook Behavioral Hospital are experienced in helping people overcome mental health issues. By setting up a psychiatric evaluation with our team, you can discuss your symptoms, treatments that have and haven't worked in the past, and your recovery goals for the future.
4. Enroll in an Inpatient Mental Health Treatment Program
Once you attend an appointment with a mental health professional, they may end up recommending an inpatient treatment program. This type of treatment offers a high, intense level of care, which is often beneficial for those with treatment-resistant depression.
During inpatient depression treatment, you may participate in evidence-based treatment options such as:
Individual therapy
Group therapy
Psycho-educational focus groups
Therapeutic activity groups
Family counseling
Medication management
Links to support groups
Discharge and aftercare planning
However, for some people, seeking help might be more urgent. If you're thinking, "My mental health is getting worse quickly, and I'm worried for my safety," know that Springbrook Behavioral Hospital can still help.
If your mental health is rapidly deteriorating and you suspect you're entering a crisis, consider utilizing our stabilization services. This is an intensive treatment program that works to de-escalate severe mental health crises and prioritize patient safety. Once a situation is stabilized, patients can take steps to prevent it from happening again.
Find Mental Health Treatment in Brooksville, Florida
Equipped with the tips and resources discussed above, your thoughts have hopefully shifted to something like, "My mental health is getting worse, but I know I can get help to make it better." And to that end, Springbrook Behavioral Hospital is here to support you. Treatment-resistant depression may be difficult to overcome, but with the right guidance, anyone can do it.
To recover from worsening depression symptoms and try new treatment options that may work better for you, consider reaching out to us today. You can contact our admissions team by calling 352-600-3288 or by filling out a confidential inquiry form online.
Above all, remember that this is not a battle you must face alone. Our staff members as well as fellow patients all come together to encourage and motivate one another. We want to celebrate every victory with you and help you stand back up after every obstacle. Together, we can make long-term recovery possible.